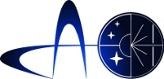 Scientific achievements, Galaxy sector
1998:
---
The structure of neutral interstellar hydrogen emission at high galactic latitudes from 45 to 90 degrees was studied for the first time with the RATAN-600 at a wavelength of 21cm. The on galactic latitude dependence of the average characteristics of hydrogen distribution in the sky corresponds to the distribution of gas in the Galaxy in the shape of a flat layer. The obtained spectra of spatial frequencies provide the observational basis to account for the effects of galactic gas emission fluctuations on the measurements of cosmic microwave background fluctuations.
---
Daily variations of interstellar diffuse lanes were discovered within a spectral study of supergiant stars. This points to their possible formation both in the interstellar clouds, and at relatively higher temperatures in circumstellar envelopes as well.
---

Archive
---
Any questions to webmaster
Last update: 23/01/2012