Report at the SAO's astrophysical seminar on April, 13, 2006
T.A.Fatkhullin and V.V.Sokolov
Gamma-ray bursts and supernovae: new facts, new models
A review of new observational data confirming a direct relation between cosmic gamma-ray bursts and massive supernovae.
About the gamma-ray burst GRB 060218/SN 2006aj (z=0.033): the most recent observational results and about inevitable changes in "standard"/popular scenarios describing the phenomenon of the gamma-ray burst and explosion of a (massive) supernova.
The observational results were obtained under a joint porgram of Instituto de Astrofisica de Andalucia (Alberto J. Castro-Tirado, IAA-CSIC, Spain) and SAO RAS
The very first spectra of OT GRB 060218
(z = 0.0331)
| | | |
| --- | --- | --- |
| Telescope | T(first_Sp) | astro-ph/ |
| | | |
| MDM (2.4m) | 1.95 days | 0603686 (Mirabal et al.) |
| BTA (6m) | 2.55 days | GCN GRB Report No 4809 |
| ESO VLT (8m) | 2.89 days | 0603530 (Pian et al.) |
| NOT (2.56m) | 3.78 days | 0603495* (Sollerman et al.) |
| MMT (6.5m) | 3.97 days | 0603377 (Modjaz et al.) |
| ... | ... | ... |
T(first_Sp) - time after the GRB 060218
0603495* - Sollerman et al., directly in Abstract: "Our first spectra are earlier than spectra for any other GRB-SN."
But Jesper Sollerman is mistaken a lot because
The BTA spectra of GRB 060218/SN 2006aj, as well as the BTA spectra of GRB 030329/SN 2003dh (z = 0.1685), turn out again to be among the very first spectra of two nearest GRB/SN-bursts. UV-excesses in early spectra mean an interaction between the shock wave and the stellar wind of a massive star (the SN Ic shock break-out)
The BTA first spectra of OT GRB 060218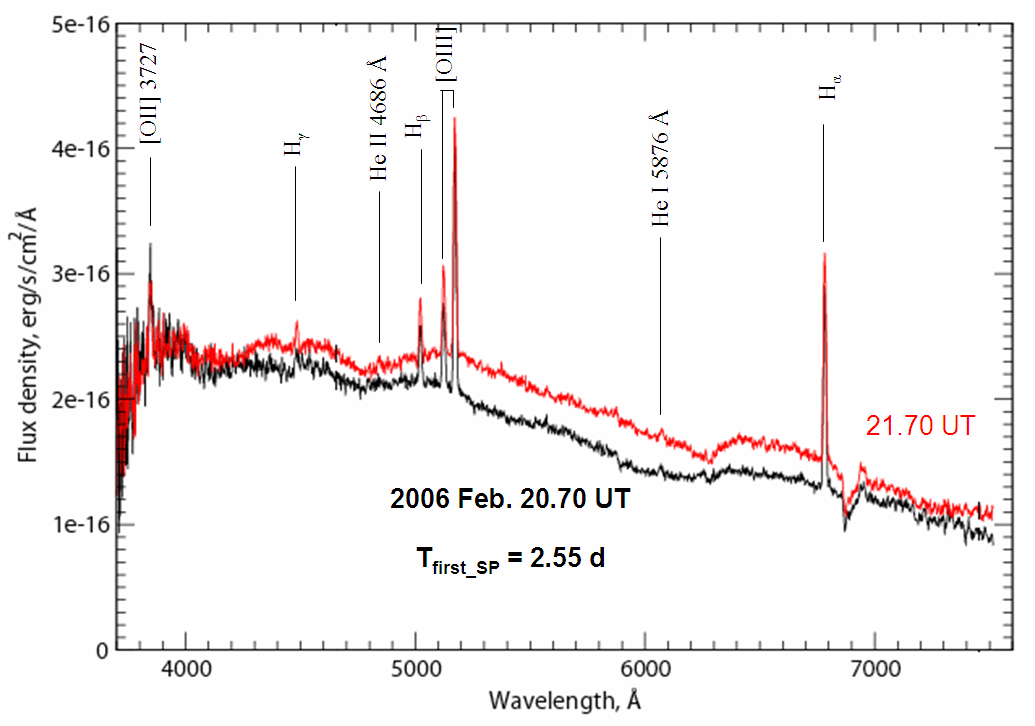 BTA & Zeiss GRB 030329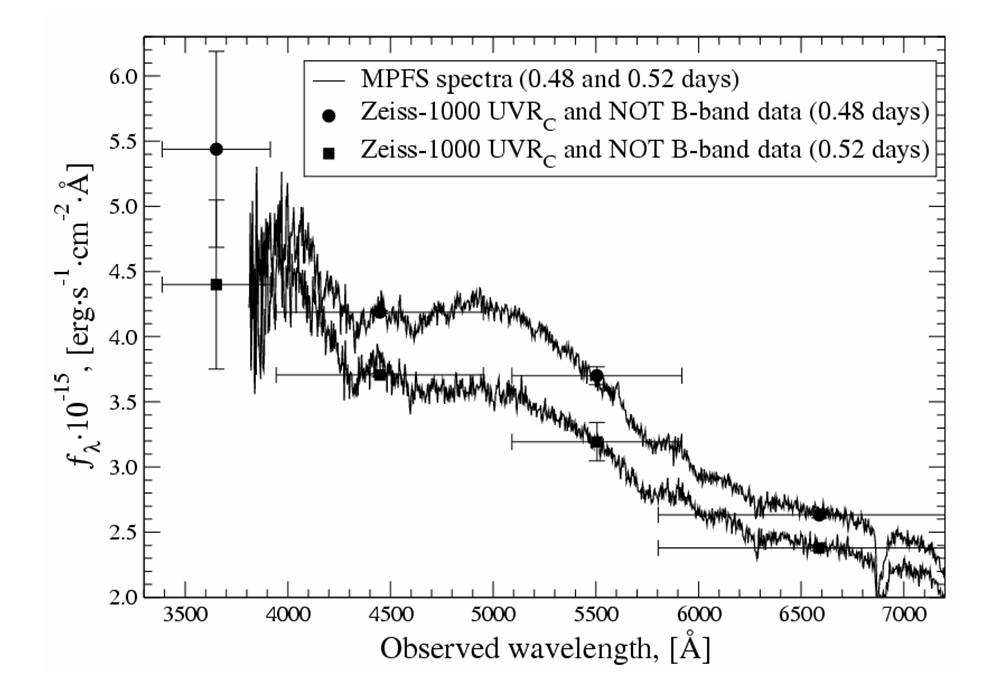 A model of an asymmetric explosion of the GRB/SN progenitor
…a strongly non-spherical explosion may be a generic feature of core-collapse supernovae of all types.
…Though while it is not clear that the same mechanism that generates the GRB is also responsible for exploding the star.
astro-ph/0603297, Leonard, Filippenko et al.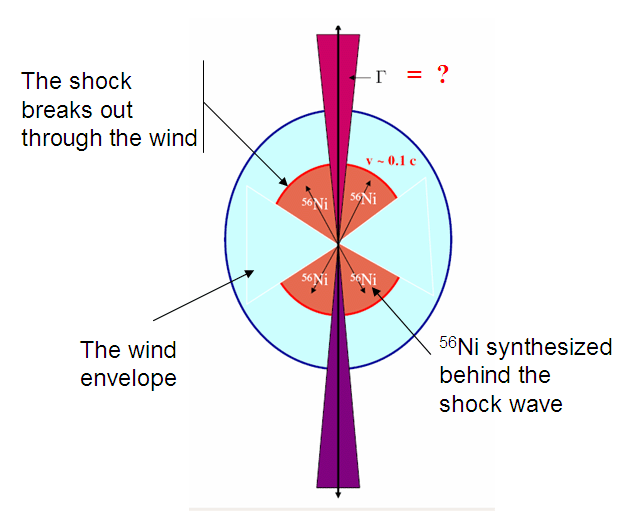 Fig. from Astro-ph/0604131, Woosley and Heger
Though the phenomenon itself is unusual, but the object-source is not unique!
The closer a GRB-source is, the more are the signs of a supernova.